Application closed for for Fall 2023
Required knowledge, skills, and abilities
Abilities to work with a diverse group of college students.
Possess good interpersonal and organizational skills.
Patience and a strong desire to help students achieve their goals.
Knowledge of basic academic skills application and the ability to demonstrate the successful application of various academic skills.
Ability to work independently applying critical thinking skills and problem solving to various situations.
Previous experience in educational settings is valued, but not required.
Currently enrolled student at the University of Illinois at Urbana-Champaign
Preference for undergraduate engineering students
Completion of at least 24 credit hours of undergraduate coursework
Must have received a B or higher on targeted course at Illinois
Must be in good academic standing (3.2 GPA or higher).
Target courses for tutoring are combination of Math, Physics, Chemistry, and 100/200 level engineering courses.
Engage in academic activities with students either one-on-one or in groups.
Assists students in the development of appropriate study skills.
Maintains consistent communication with supervisory staff and peers.
Models appropriate academic attitudes and behaviors to staff, faculty and students.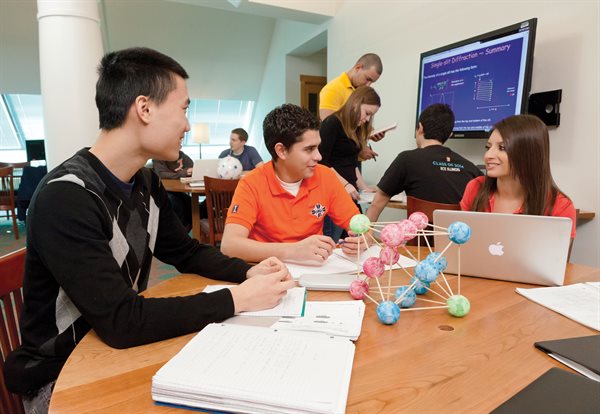 Athena, Material Science Engineering
"As peer tutors, our greatest power comes from our ability to empathize, to say, I've been in your shoes. We can figure this out together."
Justin, Aerospace Engineering
"Working as a CARE tutor and peer advisor helps me refresh my own understanding of concepts from classes. I share lessons learned, which allows me to help other students get past their difficulties and help them find a new understanding that sets them up for success. It's a very rewarding experience!"
Becky, Civil & Environmental Engineering
"Being a CARE tutor has not only been an enjoyable but has been a great exercise in learning. It has expanded my own understanding of material and pushed me to further grasp and teach difficult concepts in different ways."